Storytelling and Author Visits
"Antoinette was outstanding. When Antoinette spoke I could see people listening intently, wanting more and hanging onto every word. The delegates really loved her delivery. We were so overjoyed to have Antoinette perform her poetry at our inaugural event, and it went down extremely well."
Wale Hudson-Roberts - RJAF
As a storyteller and poet, I run a range of different storytelling sessions for local schools and community groups. I can also deliver sessions via Zoom for those who are a little further afield.
These sessions can either be:
Brilliantly Brave - stories that celebrate the bravery of individuals, families and communities from all walks of life
Rhythm and Rhyme Readings - rhyming stories that bring fun, joy and laughter to any occasion
Black History Month - a wonderful collection of stories and poems that celebrate black culture. With stories and poems that cover Windrush, cooking, and childhood memories.
Caribbean Memories - short stories and memories inspired by the experiences, small and large, of the Caribbean community which celebrates home, belonging and love
Create Your own Fairy Tale - a fun session where we use the same basic fairy tale and create stories that are unique and individual to each person.
Writer-in-Residence
I am also available to work as a writer in residence for your group or organisation.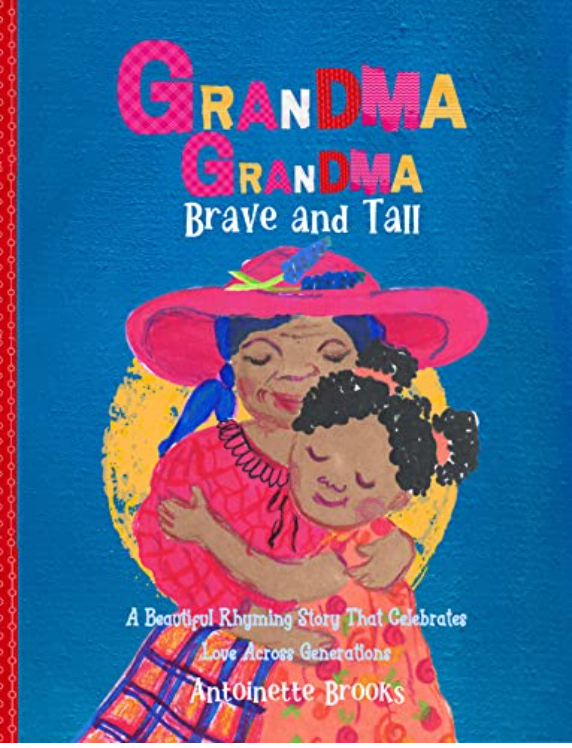 Grandma Grandma Brave and Tall
Grandma Grandma Brave and Tall is a vibrantly illustrated picture book that celebrates the unbreakable love between grandmother and grandchildren from one generation to another.
Starting in England, with a little girl tucked up in bed, this captivating rhyming book travels back in time to life in the Caribbean, and then back again through history. A monument to love experienced within a family from one generation to the next.